TWICE a Hit Attraction at KCON LA, Burst Out Laughing at Fan's T-Shirt
TWICE seem to be making a big mark at KCON LA, where they are reportedly the hit attraction at the convention. At a hi-touch session, one of the fans passed by, and made Chaeyoung and Nayeon burst into laughter.
He was wearing this shirt: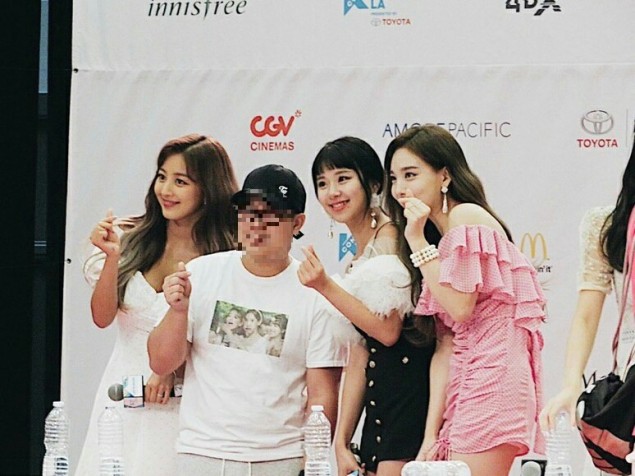 This is from Nayeon's 'ice chipmunk' scene from when TWICE accepted the challenge to sing with ice stuffed in their cheeks if they won #1. The fan has touched the members' hearts with this outfit. How far would you go to get your idol's attention?
Images: allkpop, IMGUR, K-PopReviews
---